Self-Guided Family Safari in the Pyrenees – 7 Days of Wild Landscapes and Adventures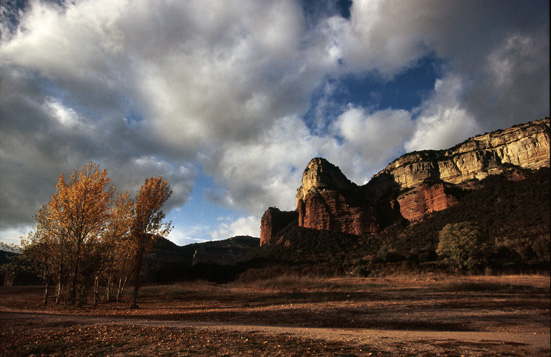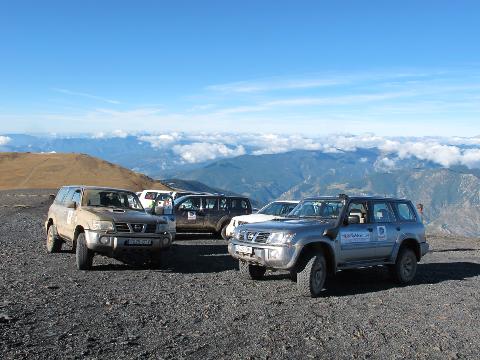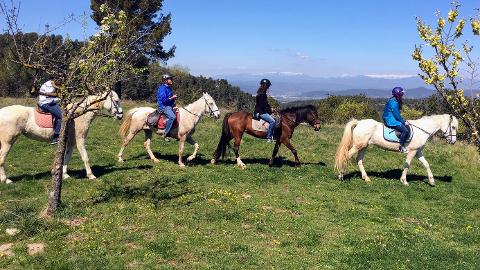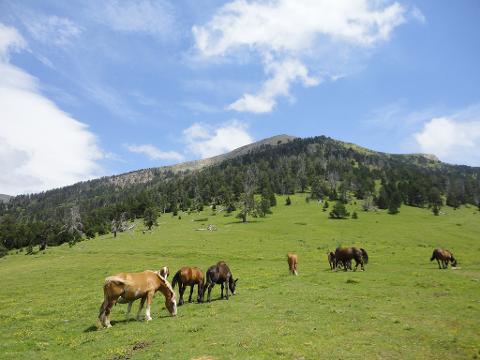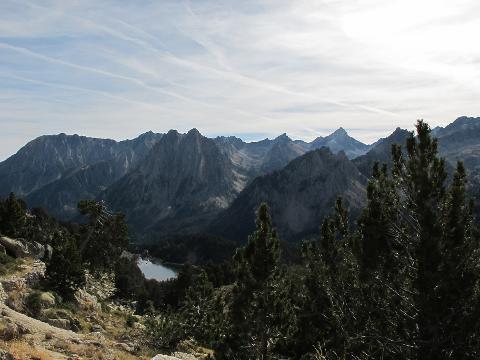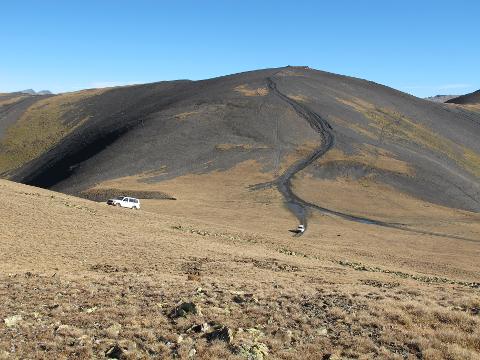 Duration: 7 Days (approx.)
Location: Barcelona , Barcelona
Product code: PFJR1Q
HIGHLIGHTS
* Specially tailored to the needs of families with children
* Offroad driving to hidden spots
* Various Activities: Horseback riding, Mountain sledges, Rafting, Hiking, Tree-top rope climbing park
* Picnics in natural beauty spots
* The Pyrenees, The National Park of Aiguas Tortes, Mont Rebei Gorge, Andorra, Aran Valley
__________________________________________________________________________________
Season: any

Suitable for: Families, couples, solo travelers, groups of friends
__________________________________________________________________________________
WHAT´S INCLUDED
6 nights half board accommodation at Pyrenees hotels, per person in double room
Vehicle retanl for the duration of the tour
Preperation and discussion with one of our guides (in our office or over phone)
Zipline Adventure Park
Rafting
Horseback Riding
Coffee and Picnic kits
Vouchers for all activities and hotels
DESCRIPTION
Kokopeli´s self-guided tour-planning service allows our clients to take advantage of our agency´s vast knowledge of the area, acquired through years of experience, while at the same time, enjoying the tour at your own pace, without a personal guide. Our planned self-guided tour will allow you to reach some of the Pyrenees´most amazing places, at an easy and enjoyable pace.
We offer a package which includes:
A vehicle for the duration of the trip
Quality hotel accommodation
Variety of activities
Personal support
Prep-talk with one of our guides
The route and activities on this tour were constructed out of our experience and understanding of self-guided tour planning for families. The route allows clients to rest easy (at a lovely mountainside hotel or a special country house) on the one hand, while traveling at your own pace on the other. We will guide you through places that don´t even appear in the guidebooks and introduce you magical sites and wonderful countryside scenery. We´ve planned a tour covering all of the must-see spots of the Catalan Pyrenees, while still making sure driving time remains at a minimum.
DAY 1 - BARCELONA - MEDIEVAL VILLAGES

We will set out northwards towards the Collsecabra. This region is the very heart of Catalunya and is characterized by steep cliffs, forests, isolated farms and ancient villages. We will visit the village of Rupit. Going back hundreds of years, we will wander along the picturesque winding streets. This enchanting village is still inhabited, but we will not find here the hordes of tourists who crowd the streets of Barcelona, and the contact with the locals is direct.
We will carry on, driving towards the Panta de Sau, a lake surrounded by tall mountains, where optional activities such as kayaking and off-road segway can be added. These give the fully immersive feeling of being one with nature.
We will end the day with dinner at the village and spend the night at a hotel in the area.
DAY 2 - HORSEBACK RIDING - ZIP LINE ADVENTURE PARK - ANDORRA

Today we will visit 3 countries. We will start our day in Spain, heading towards the Cerdanya Valley.
We´ll go out on a horseback riding excursion in the valley, guided by professional riders who will lead us through the impressive scenery. Riding can be suited for all levels.
After lunch, we will cross the practically invisible border into France, where we´ll arrive at an adrenaline-fueled Zipline Park. This is a fun activity for all ages, where you zoom across a lake in various exciting zip lines.
After the activity we will head towards the small co-principality of Andorra, with its beautiful ski-slopes, duty-free shopping, and incredible scenery which has made it so popular.
DAY 3 - TRISTAINA LAKES - TOBOTRONC - SORT

We´ll kick our day off with a beautiful hike to the hidden lakes of Tristaina. These are a group of glacial lakes located in the high peaks of Andorra. A map and a thorough explanation will be given in your tour file.
After the hike, it is highly recommended to go and check out the Tobotronc – the longest railed mountain sled in the world! Or otherwise, visit a local historical museum which gives a great look on the history of the life in this tiny country.
Before heading out of Andorra it will also be suggested to stop in central Andorra – a shopping heaven where you can find a large concentration of duty-free shopping.
We´ll leave Andorra, heading towards the Noguera Pallaresa Valley, where we will spend the night.
DAY 4 - RAFTING - AIGUASTORTES NATIONAL PARK

We will begin our day with a rough and exciting Rafting… Rushing waters, fantastic scenery and great fun – could you ask for more? This exciting, challenging and highly enjoyable activity takes place on the breathtakingly beautiful Noguera Pallaresa river. Here we take into account more than just the rafting itself, one cannot forget the surroundings in the process – the wild scenery, the varied flora, the cliffs and all the excitement of nature.
Wet-suits and safety equipment will keep you safe and warm, and the professional team of guides will ensure your safe arrival at the finishing point. No previous experience is necessary, nor is taking part compulsory (though it is highly recommended!).
After lunch, we will make our way along ranges and picturesque villages towards the Aiguas Tortes National Park – one of the most famous and beautiful parks in Spain. We will be taken, in park vehicles, up to the Pic Amitges at 2400 meters high. Depending on the season (about till the middle of June) there is a good chance of seeing snow and glaciers floating on the high mountain lakes.
We will set out on a trek to the Maurici lake,(Anyone who prefers to can return with the park vehicles).
DAY 5 - ARAN VALLEY - THE FREEDOM TRAILS

Today we will be traveling in Val d´Aran. Aran Valley is surrounded by enormous mountains that kept it isolated for hundreds of years, and which contributed to the development of the valley´s distinct culture and language.
Today there will be a few options available. A full day hiking trip towards the lakes of Colomers is highly recommended, or alternatively, you could hike towards the abandoned village of Montgari, a spot which was used as a refuge to many refugees escaping from France during WWII, and is a part of the routes which came to be known as the "Freedom Trails".
A visit to a local traditional cheese factory can be arranged as well during this day.
DAY 6 - AÑISCLO GORGE - ORDESA NATIONAL PARK

Our sixth day will be devoted for a trip around Ordesa National Park. This park is one of the most important sites in the Pyrenees due to its many unique glacial cirques, canyons, and waterfalls, some of which are among the most beautiful in Europe. Thanks to its wild topography, a wide variety of flora and fauna can be found here, including vultures and mountain antelopes. The area is also known for its wild bears, though they are extremely rare and are hardly ever seen.
In the afternoon we will head down from the "Lost Mountain" range towards Añisclo Gorge, where a pleasant hike can be taken among the beautiful rock formations, crystal clear waters, and lush vegetation.
DAY 7 - MONTREBEI GORGE - BARCELONA

Before saying goodbye to the Pyrenees, we will go on a hike in Montrebei Gorge, which is the largest gorge in Catalonia and is an important wildlife sanctuary, in which many wild (some indigenous) birds and animals can be witnessed.
There is no road for the passage of vehicles neither are there any railroad tracks, nor power lines. The canyon´s walls can reach up to 500 meters in places where its width does not exceed 20 meters. There are various walking routes in the gorge at different levels of difficulty, which can take anywhere from 2 to 6 hours.
Afterward, we will start making our way back to Barcelona, and if time permits, we could make a short visit to Montserrat, "The Serrated Mountain". This site, along with the Benedictine monastery and church in its heart, is the most famous pilgrimage site in Catalonia for pilgrims, tourists, photographers, and mountain climbers especially due to the "Black Madonna" housed in the church, but also due to the unique conglomerate rock formations, sculpted by eons of wind and water.
Once the tour finishes one of our guides will be waiting for you at the airport/hotel to pick up the car and wish you safe travels. If you have extra days to spend in the city, our guide would love to give you recommendations and tips.
Not in the price are: Summer Supplement (July-10€ Per Person Per Day. August & Holidays- 19€ Per Person Per Day)