Canyoning - Barcelona Pickup and return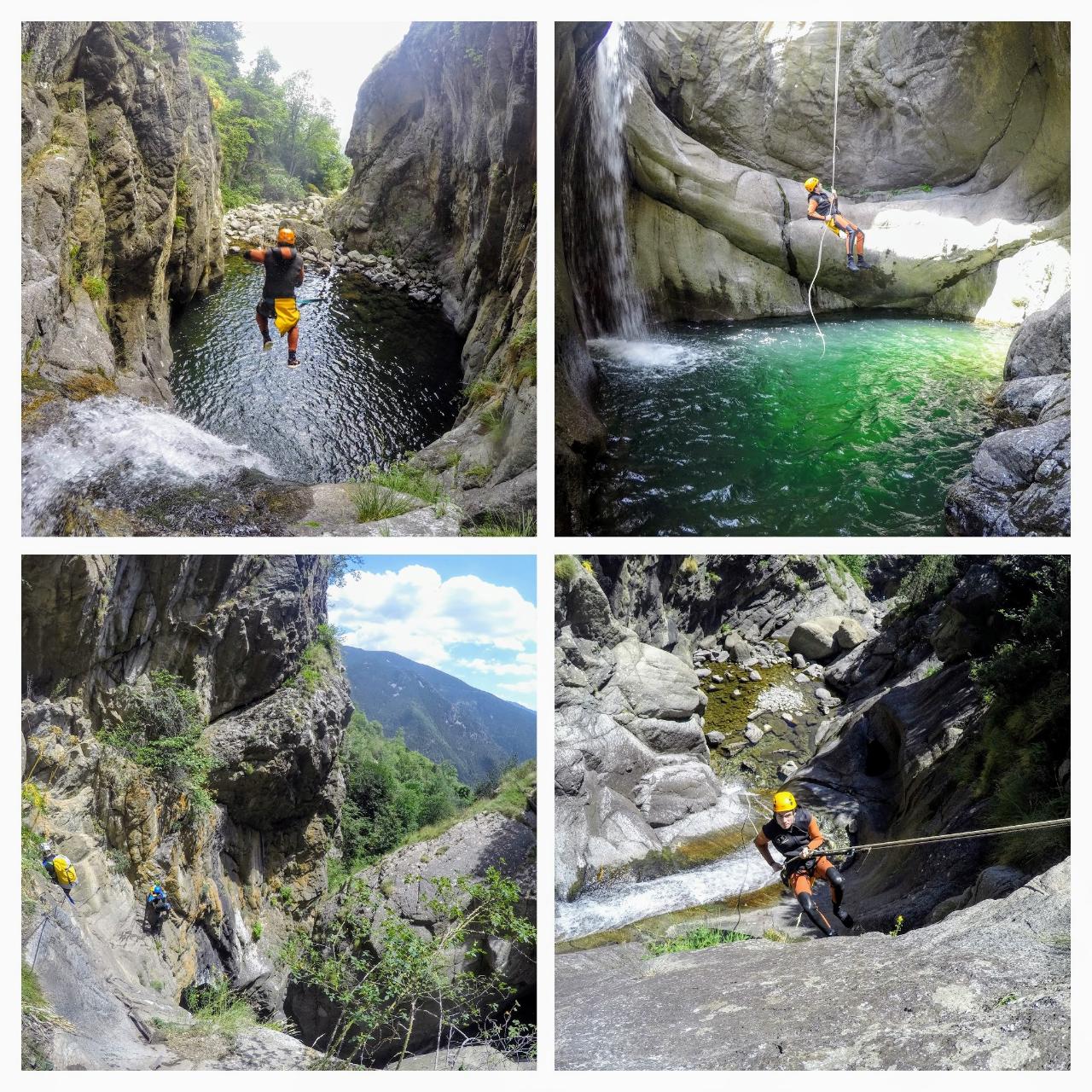 Duration: 8 Hours (approx.)
Location: Barcelona , Barcelona
Product code: C1DN
HIGHLIGHTS
* Adrenaline-fueled experience
* Climb down extraordinary rock formations and waterfalls
* Jump into clear natural pools
* An exciting combination between beautiful natural views and extreme sports
___________________________________________________________
Season: any

Suitable for: Families, couples, solo travelers, groups of friends
Depends on the desired route there is an age limitation (Starting at 7 Years old)

___________________________________________________________
WHAT´S INCLUDED
* Professional guide
* Equipment and safety gear (wet-suits, helmets, etc.)
* Water
DESCRIPTION
This unique experience will take us outside Barcelona to a day of climbing and gliding in the canyons, streams, and waterfalls. Challenging passes among the extraordinary rock formations and jumps into clear pools are just some of the experiences awaiting us in the Pyrenees - a region that one of the best for the popular sport of canyon gliding. This gliding is safe and is carried out with all the suitable equipment and the guidance of an expert instructor.

The riverbeds have an almost mystical beauty and aura, and this trip is truly unforgettable both for nature lovers and those who like to feel the rush of adrenaline.
A row of some dozen or so waterfalls and amazingly clear pools will give you a feeling of being part of nature itself. It is amazing to think that these climbing and gliding sites are situated only one and a half hours away from the center of Barcelona!
Sample Album (Pictures can be purchased at an additional cost of 25€)
IMPORTANT NOTE: All participants must bring a towel, sunscreen, and closed sports shoes (they will get wet). Participation cannot be guaranteed without appropriate clothing. Safety equipment will be provided.